Home Page
Coming Soon –  Art & Artists of Magna

Thaks go out to all who participated in the September 2012 event on the "Books And Authors of Magna".  Information gathered for that project will remain on this site for now, and we welcome further additions. (please see lower on this page)
The next "Special Event" for the Magna Arts Council – for late summer 2013 – is currently in the pre-planning phase.  The theme will be a look at local Visual Arts.  Painting, photography, sculpture, commercial art & graphics, and maybe even the best of our local original crafters. The website for that event is now under construction at Art in Magna . com
(The previously mentioned Walking Tour of Magna will still happen sometime in the future, but not in 2013. When that does occur it will likely concentrate on the grand old buildings on and near Main Street, with historic and modern details and photos.  Details are still being workshopped, so anyone with information on or interest in this subject is encouraged to contact us to get involved.)
<><><><><><><>
The following is the original "Homepage" for the Books & Authors of Magna event in 2012
** New! Robert Goble has gathered some great information about Clair Huffaker, one of Magna's first major authors. See Rob's blog for an annotated interview with Monte Kelson, a relative of the Huffakers, at: http://robertgoble.blogspot.com/2012/09/clair-huffaker-novelist-screenwriter.html
Magna, Utah has a fascinating history. Located on the western edge of the Salt Lake Valley, it has been home to agriculture, mining and high tech, all powered by an eclectic mix of cultural, ethnic and religious groups who have shaped the town and contributed to the historic and artistic achievements of the area.
To celebrate over 100 years of literary output, a free event was held in September 2012 to explore the wide variety of Books and Authors of Magna.  The two-hour gathering shared information about more than 50 books by 20 authors with Magna roots, and featured seven local authors and editors. A panel discussion touched on regional history and predictions for the evolving publishing industry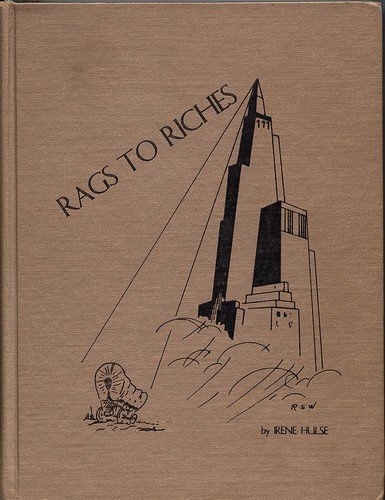 There was a display of books, both new titles and old rarities, plus distribution of a list of books with strong ties to Magna. To download a copy of that list, please see the other pages on this web site, which also contain links to to individual authors and selected sites.
We are still seeking additions and corrections to the list of local authors, books and history.
What is next in the exploration of Magna Arts and Culture? In coming years we may be doing similar events for History, Music, Movies & Theatre & Dance, and visual arts. To make that happen, please share your information, and possibly even your time in compiling the data and planning the events.
Thanks!
---
Sponsored and organized by the all-volunteer Magna Arts Council and the Salt Lake County Library System, Magna branch.
Additional support comes from these generous patrons and agencies.
<><><><><><><><><><><><><><><><><><><><>